Can you master the Rocket Board? Find out in this fast paced cartoon racing game. Inspired by Nintendo classics like Super Mario Kart and Diddy Kong Racing; Rocket Boards brings the cartoon racing formula to the pc.
Want to relive the glory days of old, or are you new to the joys of pc video gaming? Perfect for novice and advanced gamers alike. Rocket Boards, with its colourful cartoony 3d graphics and simple control sytem, will provide hours of entertainment for the whole family.
Take control of your Rocket Board guiding it around 16 varied tracks, across 4 grand prixs. Take on 7 other opponents in your bid to become the champion.
The free version gives you the entire first grandprix so that you can build your Rocket Boarding skills preparing for the full game.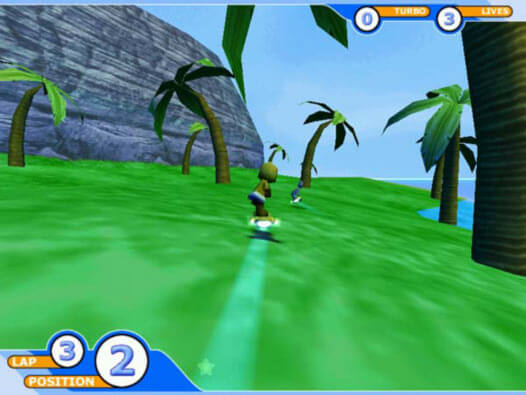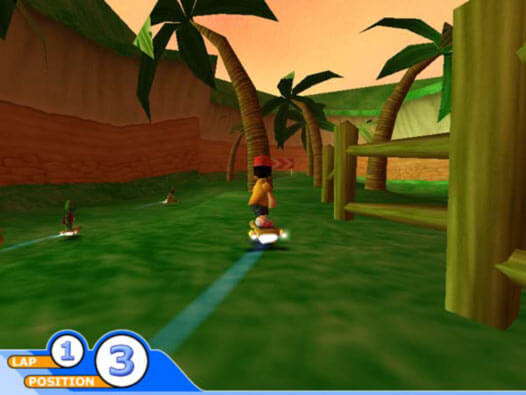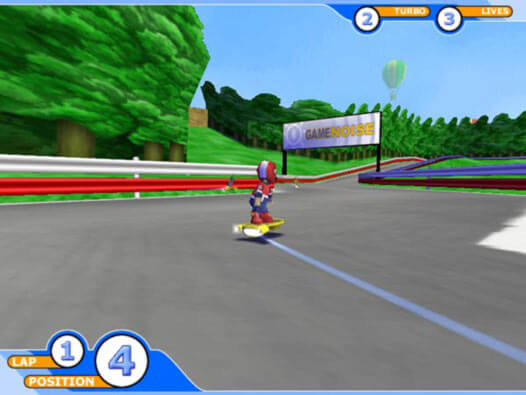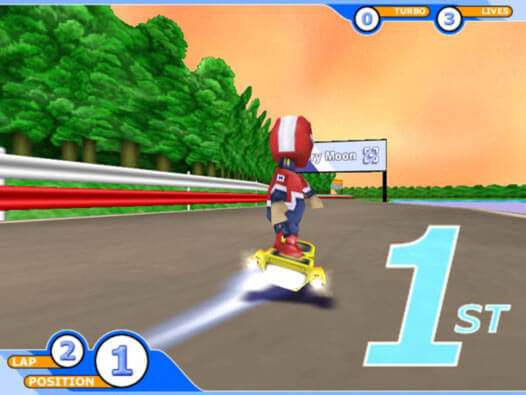 Choose 1 of 8 varied racers. Will you be the Racing Driver or the Cowboy, or maybe the Eskimo Girl?
Colourful cartoony 3d graphics bring to life a world you will want to return to again and again.
Race across 16 different tracks in 4 varied locations
Listen to a varied musical score, even including the ability to add your own music into the game.
Install and play in minutes, the basic version is only 2.5 megabytes and the full version is a measly 3.4 meg.